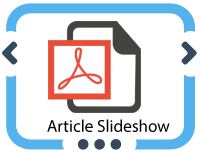 ---
Download citation:
BibTeX
|
RIS
|
EndNote
|
Medlars
|
ProCite
|
Reference Manager
|
RefWorks
Send citation to:



---
1- Faculty of Arts, Tarbiat Modarres University
2- Tarbiat Modarres University
The people and nation of Central Asia: Turkmans live in the north of Afghanistan and the east of the Caspian sea and at some parts of Turkmenistan and Uzbekistan.Iranian Turk-mans live in the north east of Iran in Turkman Sahra.They have a special, rich and indige-nous culture. There are many fables and beliefs on the making of Turkman carpets. Here we recall the tale of "Agh-Morad"3 . Most of the designs used in the "Pazirik"4 carpet are quite similar to those of Turkman. Turkman carpets are weaved by women in a way that differentiate them from other carpets. Up to 25 colors are being used with approximately 40 designs. Turkman carpets resemble paintings of the museums and royal castles. The raw materials used to weave Turkman carpets are wool, fluff, cotton and thread. The weaving tools are hackle, small knife, scissors and Anavich. Today there are two types of carpets in Turkman Sahra: Satligh (for business) and Tootligh (for own use). Another important aspect contributing nation's cultural heritage is turkman music which is reminiscent of the people's old traditions and sensational epics, which they singin bitter sweet sorrows and joyous way. This article discusses about the history of Turkman music and the position of the Bakhshies in Turkman Sahra (the desert of Turkman) and their way of living. Turkman music comprises affectionate, serenading, epic and warlike, festive and ceremony. In view of its style of performance, Turkman music is either, instrumental, vocal or instru-mental-vocal. It is also known as field or mountainside music according to its geographical location. The common musical divisions of Turkman are Mokhammas (pentagonal), Navayee, Ghe're'ghler and Tashnid or Tajnis. With approximately 500 Maghams (tunes) In Turkman music Turkman's musical instruments are Dotar, Ney (pipe), Kamancheh (vio-lin-like instrument resting on the ground during performance) and Zanboorak (crossbow). There are people called Porkhan who use music in their medical practices. The fables and folklore of the Turkman people also play Iran's cultural heritage and reflect the depth of their attitudes, thoughts and ideals and even their way of living. The main part of Turkman folklore is made up of oral literature which includes: -Laleh (a lyric sung by Turkman girls) -Artaki and tales -Ataladi Souzi (proverbs) -Zekr (sonnets and the dagger dance) One of the most important Turkman fables is a tale about their ancestors in which a man named Yafes is introduced as the great ancestor of the Turk and Turkman people. According to folklore the people of Turkman originated from 24 tribes, each of them had a special symbol like eagle, falcon and so on. Among them three are in Iran: Tekkeh, Yamout and Googlang. Turkman people believe in lucky and unlucky days. There is a well-known story called "Agh Pamegh" in this regard.
Keywords:
Turkman carpet
,
wool
,
fluff
,
hackle
,
small knife
,
music
,
Turkman
,
Bakhshi
,
Navayee
,
Mokhammas
,
Magham (tune)
,
Folklore
,
Laleh
,
Tale
,
Ataladi
,
Zekr

Received: 2010/06/16 | Accepted: 2004/06/15 | Published: 2010/06/16
---
---
---